---
DESCRIPTION
These Moccasin Ugg Slippers by Ugg Ever Sheepskin are a traditional popular slipper for around the house for both men and women.
Australian A Grade Sheepskin
Rubber Soles – Non-slip durable Rubber base
Ugg Moccasin Slippers available in Blue, Purple, Red, Chestnut, Chocolate, Black & Rose
If you're looking for a classic Ugg slipper, these are just the thing. These Slippers do not have removable innersoles. These Slippers are only available in whole sizes. If you are between sizes, please order half a size up from your usual size, for example if you're normally a 37 ½ order an 38. Otherwise, order your usual shoe size. Please choose carefully by referring to the size chart below or fitting room for size conversions.
Made by the Australian Company Ugg Ever Sheepskin in China
ADULT UGG SIZES



Aust/USA Ladies

5


6

6.5

7

8

9
9.5

10

11

Aust/NZ/UK Men



3

4

4.5

5

6

7
7.5

8

9


European/Chinese

35

36

37

38

39

40

41
42

43

These sheepskin boots are made in China from the finest quality real Australian sheepskin We are not affiliated with Deckers Outdoor Corporation and their "Ugg Australia" brand and do not sell their products All images copyright © Outback Red. All rights reserved. Unauthorized use is prohibited
LATEST ITEMS
AKUBRA HATS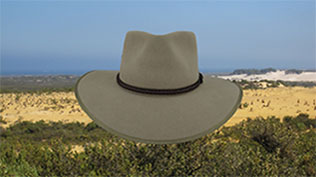 A True Australian


100% Australian made, a genuine Akubra hat is crafted from pure fur felt and enjoys world wide acclaim for its high standard of workmanship

ICONIC AUSTRALIAN BRANDS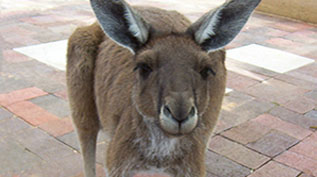 Driza-Bone - Barmah - RM Williams


Take a look at our diverse range of Iconic Australian brands: Drizabone , RM Williams , Rossi Boots, Barmah and Akubra Hats: these represent some of the very best that Australia has to offer

UGG BOOTS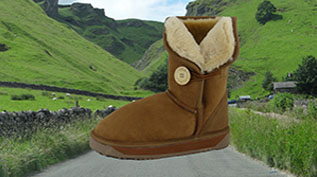 Australian Made


The modest Ugg Boot has come a long way since its popularity took off amongst the surfers in the 1960's. Exciting colours and styles have been developed with current fashion trends in mind.