FAQ's

Are your prices in Australian Dollars (AUD)?
Yes, all pricing is in Australian Dollars
---
Do you keep my credit card details?
No, we do not store your credit card details
---
Do you match prices if I see an item on sale elsewhere?
No, but we do our best to ensure we have competitive prices.
---
Do your prices include GST?
Yes, all prices include GST. For our overseas customers the GST (VAT) will be deducted at the shopping cart. The current GST rate is 10%
---
How do I know it is safe to shop with you?
We value your privacy and work hard to ensure that your details are secure and will not be released to any other party. To learn more about how we keep your details safe please see our Privacy Policy
---
How do I know what size to order??
Please refer to our Fitting Room page for a comprehensive guide to getting the correct fit and size for your Akubra Hat, Ugg Boots, Drizabone Coats etc..... If you have further questions please don't hesitate toContact Us
---
What are cookies and Do I need to enable them?
A cookie is a small amount of data that is sent to your browser from a web site and is stored on your computers hard drive. If your browser's preferences allow it (most browsers are installed with cookies enabled), each web site can send its own cookie to your browser. To protect your privacy, cookies do not store personal information but instead use anonymous unique identifiers. Each web site can only access the cookie they have sent to your hard drive, not the cookies sent by other web sites.
You need to enable cookies on your browser to enjoy all the shopping features on Styletread.com.au. Cookies need to be enabled on your browser so you can add products to your shopping cart and to access your account information. If you share your computer with others and you do not want them to access your account information be sure to log out before leaving your computer unattended. You can log out by clicking on the "logout" link at the top of the page.
---
Will my information be sold to third parties?
Your information will not be sold or passed on to third parties. Your privacy is importance to us
---
Delivery
Any deliveries within Australia we use Australia Post standard rates.If you have any questions please email or phone
Returns or Exchanges
Outback Red will happily exchange any item returned within 30 days of purchase for a different size colour or style. However all items returned must still be in top condition ie Unworn,tags attached and in the original packaging etc. For any returns please contact Outback Red prior to post and receive a returns slip from us.This way we can have your replacement on its way to you as soon as we receive your return.
As per the The Trade Practices Act listed by the ACCC, unfortunately we DO NOT offer refunds under these circumstances:
If you simply change your mind or Make a wrong decision.
For further information, please refer to the ACCC website CLICK HERE
LATEST ITEMS
AKUBRA HATS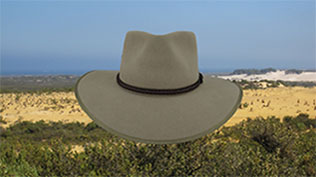 A True Australian


100% Australian made, a genuine Akubra hat is crafted from pure fur felt and enjoys world wide acclaim for its high standard of workmanship

ICONIC AUSTRALIAN BRANDS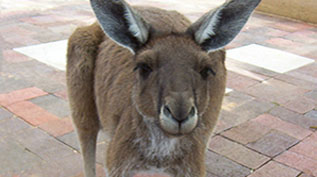 Driza-Bone - Barmah - RM Williams


Take a look at our diverse range of Iconic Australian brands: Drizabone , RM Williams , Rossi Boots, Barmah and Akubra Hats: these represent some of the very best that Australia has to offer

UGG BOOTS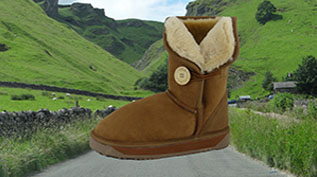 Australian Made


The modest Ugg Boot has come a long way since its popularity took off amongst the surfers in the 1960's. Exciting colours and styles have been developed with current fashion trends in mind.