---
DESCRIPTION

Australian traditional Outback style leather Foldable Hat in a rugged oil/wax finish. Barmah Bronco leather hats combine the following unique features to make a great outdoor hat:
100% Australian Made
Water resistant Premium Fullgrain Cattle leather
50+ UV Sun Protection
Fully packable - complimentary calico bag
Softie sweatband inside the hat
Brim width 7cm
Colours Available Dark Brown or Black
Barmah hats are sized and ordered by centimeter (cm) circumference of the wearer's head. The head is measured using a measuring tape, wrapped across the bare forehead and just above the ears. The measurement is rounded up to the next largest full cm (E.G. 57½cm head measurement is ordered as a 58cm hat).
When not being worn rest the hat upside down on the crown or hang it on a hat peg.
To properly fit a hat, clear all hair away from the forehead and place the front of the hat (Crown Seam to the back) on the head: then by placing the palm of your hand on the back of the crown push the hat down.
HAT SIZES




Akubra

(Head Size in cm)

53


54

55


56

57

58

59

60

61

62

63

64

U.K. Hat Size



6½
6⅝

6¾

6⅞

7

7⅛

7¼

7⅜

7½

7⅝

7¾

7⅞


U.S.A. Hat Size

6⅝
6¾
6⅞

7

7⅛

7¼

7⅜

7½

7⅝

7¾

7⅞

8

Barmah Hat Size

S

S
M

M

L

L

XL

XL

XXL

XXL





LATEST ITEMS
AKUBRA HATS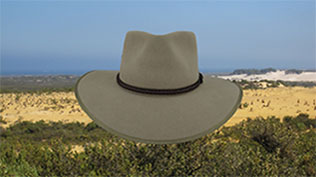 A True Australian


100% Australian made, a genuine Akubra hat is crafted from pure fur felt and enjoys world wide acclaim for its high standard of workmanship

ICONIC AUSTRALIAN BRANDS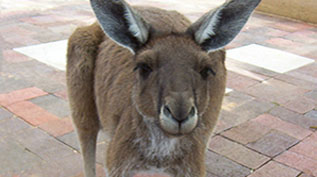 Driza-Bone - Barmah - RM Williams


Take a look at our diverse range of Iconic Australian brands: Drizabone , RM Williams , Rossi Boots, Barmah and Akubra Hats: these represent some of the very best that Australia has to offer

UGG BOOTS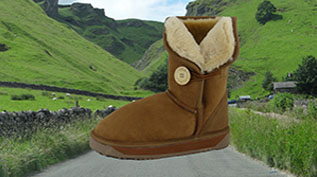 Australian Made


The modest Ugg Boot has come a long way since its popularity took off amongst the surfers in the 1960's. Exciting colours and styles have been developed with current fashion trends in mind.