---
DESCRIPTION

FLATOUT Baby Bear is a miniature version of the classic FLATOUT Bear. This soft, cuddly FLATOUT Baby Bear is made of premium Australian sheepskin shaped like a cute and tiny teddy bear.

Hand made from 100% Australian sheepskin
18cm x 16cm or 7" x 6"(this may vary as each bear is hand cut)
4cm or 2" flat
Easy care - warm hand wash and dry in shade
Baby Safe Eyes and Nose - meets Australian and International toy safety Standards.
Colours available - Milk, Honey, Latte, Koala, Chocolate, Rosie and Bluey.
We want to start our own wall of fame and would love to see a photo of you with your FLATOUT Bear so please email your pics to info@outbackred.com.au. Photo should be no bigger than 1MB please.

We suggest that you follow the SIDS guidelines as well as using a common sense approach when giving children the FLATOUT Baby Bear. Like with anything, we suggest parental supervision and we hope that the FLATOUT Baby Bear will become a loved member of your family.

This smaller version is a perfect size to fit in your handbag and oh so cute!

It it suggested that Mum holds the FLATOUT Baby Bear close for a period of time then gives it to the baby, allowing the baby to pick up mum's scent. The ultimate luxury teddy bear. Outback Red is proud to be stocking this must have gift.

FLATOUT Baby Bears are also a gift that keeps on giving, we have added a link here to view the work Prue & Sarah are committed to with the sale of these wonderful Bears - FLATOUT Charity






All Flatout Bears are made with the finest Australian Sheepskin. All images copyright © 2014 Outback Red. All rights reserved. Unauthorized use is prohibited
LATEST ITEMS
AKUBRA HATS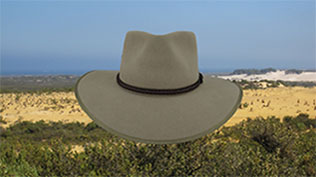 A True Australian


100% Australian made, a genuine Akubra hat is crafted from pure fur felt and enjoys world wide acclaim for its high standard of workmanship

ICONIC AUSTRALIAN BRANDS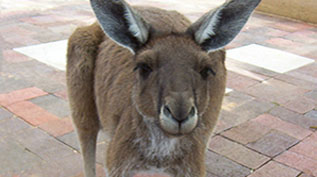 Driza-Bone - Barmah - RM Williams


Take a look at our diverse range of Iconic Australian brands: Drizabone , RM Williams , Rossi Boots, Barmah and Akubra Hats: these represent some of the very best that Australia has to offer

UGG BOOTS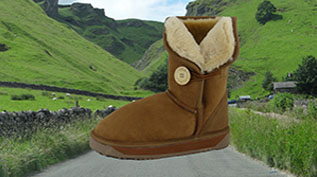 Australian Made


The modest Ugg Boot has come a long way since its popularity took off amongst the surfers in the 1960's. Exciting colours and styles have been developed with current fashion trends in mind.