---
DESCRIPTION

Outdoor Tall Bondi Brighton 3 Button Ugg boots are great for camping in the Outback or those freezing cold days with icy footpaths.

Ugg Boot Approximate Height 30cm
Suede covered toe cap for extra protection of the front of the boot outdoors
Made in Australia by the Australian Company Ugg Australia
Australian Premium A Grade twin-face sheepskin
All Seams are Double Stitched
Removable Innersoles - Genuine sheepskins attached to Card
Rubber Soles – Non-slip durable Rubber base stitched to the boot tested to -40ºC
Colours Include: Chestnut, Black & Chocolate
These Ugg boots have three vintage stylized metal buttons on the side of the boot to make it easy to pull them on and off and are designed to wear outdoors, around a campsite, or to watch your favourite sporting event. The buttons on the Bondi Brighton Tall Uggs make it easy to tuck your jeans into the boots or they can be worn with Leggings. The rubber soles, make them slip resistant, flexible and longer lasting, with extra suede over the toes to provide extra reinforcement for support and structure integrity.

Please note, these Ugg boots are only available in whole sizes. The fitting is very small as the sheepskin is very thick, if you are between sizes or have wide feet or high arches, please order half a size up from your usual size, for example if you're normally a 38 ½ order a 39. Otherwise, order your usual shoe size. Please choose carefully by referring to the size chart below or fitting room for size conversions. We have also included the length of foot choice

Most Ugg Boots glue the innersole into the sheepskin boot, but the fleece of the innersole is normally the first part to wear out and flatten. The removable innersole fitted in our Ugg boots gives you the option to refresh and replace the inside of the boot when required. We recommend replacing innersoles at least once a year depending on usage.



ADULT UGG AUSTRALIA SIZES



Aust/USA Ladies

6


7

8

9

10

11

12

13

14

15

UK Ladies

4

5

6
7
8


Aust/NZ/UK Men



3

4

5

6

7

8

9

10

11

12


European/Chinese

36/37

38

39

40

41

42

43

44

45

46

USA Men

5

6

7

8

9

10

11

12

13

14


Japanese

22½

23½

24½

25½

26½

27½

28½

29½

30½

31½

All sheepskin boots we make are made in Australia from the finest quality real Australian sheepskin We are not affiliated with Deckers Outdoor Corporation and their "Ugg Australia" brand and do not sell their products All images copyright © Outback Red. All rights reserved. Unauthorized use is prohibited
LATEST ITEMS
AKUBRA HATS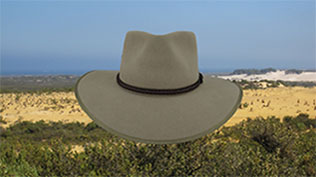 A True Australian


100% Australian made, a genuine Akubra hat is crafted from pure fur felt and enjoys world wide acclaim for its high standard of workmanship

ICONIC AUSTRALIAN BRANDS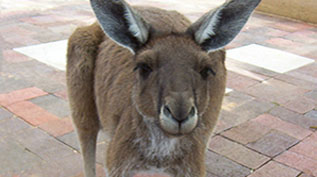 Driza-Bone - Barmah - RM Williams


Take a look at our diverse range of Iconic Australian brands: Drizabone , RM Williams , Rossi Boots, Barmah and Akubra Hats: these represent some of the very best that Australia has to offer

UGG BOOTS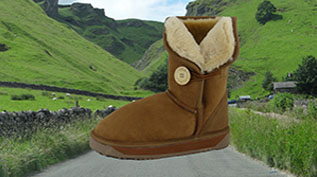 Australian Made


The modest Ugg Boot has come a long way since its popularity took off amongst the surfers in the 1960's. Exciting colours and styles have been developed with current fashion trends in mind.